It's a Long Way to the Top - Select Tour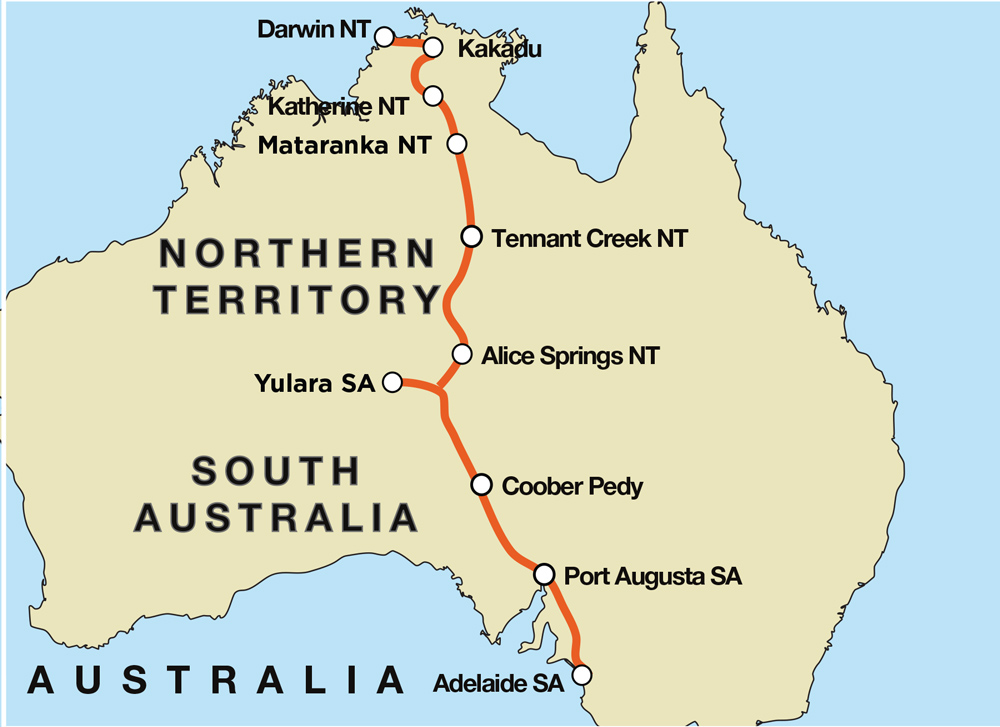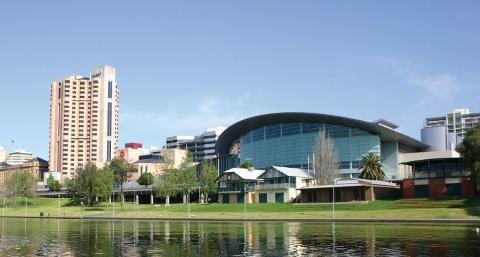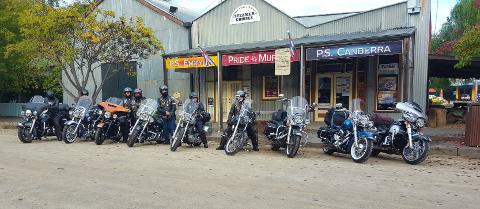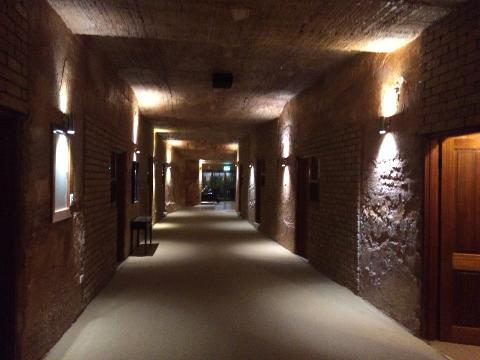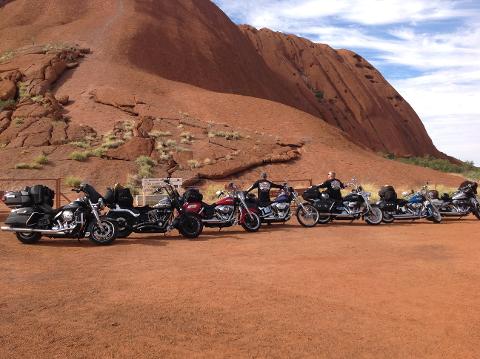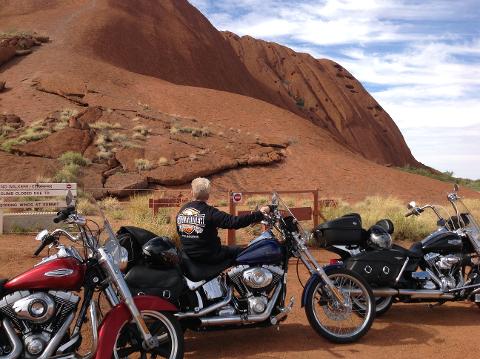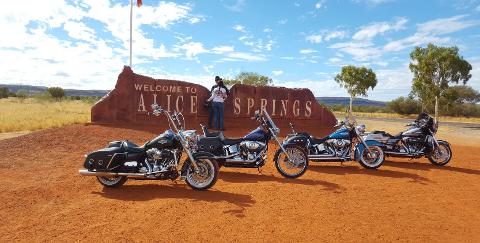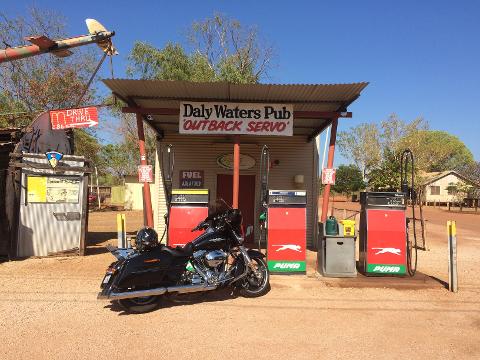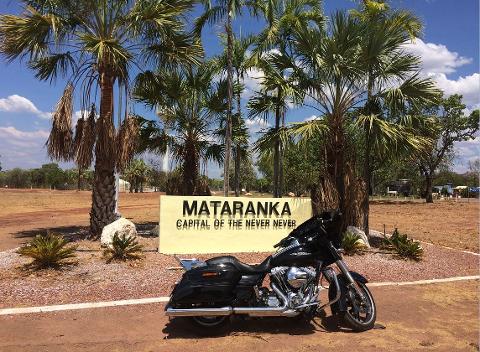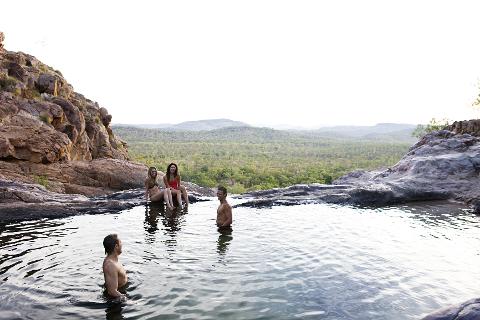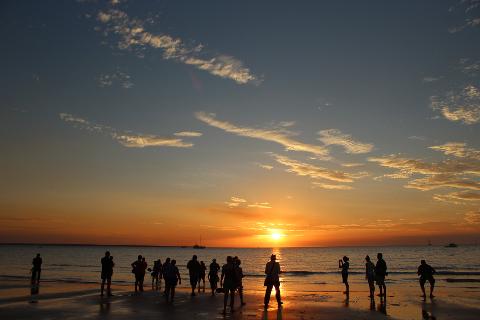 It's a Long Way to the Top - 11 Days 10 Nights
2544 miles / 4096 kms

July 16 2019

This is a serious motorcycling adventure. Join us on this trip from the bottom to the top of Australia. Leaving from Adelaide in South Australia we will travel through Central Australia and on to Darwin at the "Top End". Ride wide open roads and visit icons of the Australian Outback; Coober Pedy, Uluru, Kings Canyon, Alice Springs, Mataranka, Katherine Gorge, Kakadu and Litchfield National Parks and our destination at the top of Australia, Darwin.
Day One - Adelaide 0 kms
You arrive at Adelaide International Airport and transfer to your hotel. Adelaide is a well laid out and vibrant city. There are fabulous parks, quirky laneways, restaurants and cafes and innumerable bars and nightclubs. Depending on your time of arrival, take a tram to Glenelg, do a city walking tour, sample some of the great restaurants that are to be found in and around the city or simply relax. Tonight you will enjoy a Welcome Dinner with your fellow riders before picking up our bikes and heading off in the morning.
Day Two - Adelaide to Port Augusta 193 mi / 380 km
After picking up our motorcycles we are heading for Port Augusta in South Australia. On the way to Port Augusta we will travel country roads and visit the historic settlement of Burra before skirting around the famous Barossa Wine area. We will stop briefly at Burra whose rich heritage has been carefully preserved by the community, resulting in the town being declared a State Heritage Area in 1993. When we have arrived at Port Augusta we will be at the commencement point of the Australian Outback.
Day Three - Port Augusta to Coober Pedy 355 mi / 539 km
Day three will see us leaving Port Augusta and riding to the old opal mining town of Coober Pedy in Outback South Australia. Once the largest opal field in the world it still provides over 80% world's quality opals. Today much of the town is located underground to escape the hot summer and cold winter. We will be staying the night at the Underground Hotel which is an experience in itself.

Day Four - Coober Pedy to Yulara 298 mi / 481 km
From Coober Pedy we are heading into the outback and the town of Yulara that was specifically built to cater for tourists coming to visit Uluru. Uluru is the most famous tourist destination in Australia and is the largest monolith (rock?) in the world. This is a day where the ride is about the destination rather than the journey to get there. Uluru features stunning Aboriginal rock - art sites that can be viewed on walks and tours around the base.

Day Five - Yulara 0 km
Today is a rest day and can be spent undertaking the walks or tours around Uluru itself. There are great photo opportunities at sun up and sun set. Alternatively, for those who are keen to ride, spend some of the day at the rock and take a quick ride out to see the Olgas.
Day Six - Yulara to Alice Springs 298 mi / 481 km
The morning sees us leave Yulara for Alice Springs. "Alice" as it is called by the locals is located on the Todd River in the centre of Australia but we will be lucky to see any water. However just north of the city is a permanent water hole which feeds the township. Attractions at Alice Springs include the Cultural Precinct, The Alice Springs Desert Park, the School of the Air and of course Lassiters Casino.
Alternatively, we can head out to the McDonnell Ranges to visit one of the waterholes dotted through this unique Australian landscape.

Day Seven - Alice Springs to Mataranka 667 mi / 1074 km
This is a long day on the bikes, but the higher speed limits will help us cover the distance. We leave Alice Springs and head for the thermal springs at the Outback oasis of Mataranka Homestead Tourist Resort. This is the long day and the road is long and straight, but the stops are certainly different. We will stop in at the famous Barrow Creek Hotel, the Daly Waters Pub and the town of Pine Creek before reaching our destination at the end of the day. After the long ride you will find the hot springs inviting and something you cannot resist.

Day Eight - Mataranka to Katherine 84 mi / 135 km
After our long day yesterday, we have a relatively short trip to Katherine. Katherine is a thriving country city but our main aim of staying there is to visit Katherine Gorge some 30 Klms out of town at Nitmiluk National Park. This park is owned by the Jawoyn people and is managed jointly with NT Parks and Wildlife Commission.

The Katherine River flows a broad valley that narrows dramatically between high sandstone cliffs forming what is known as Katherine Gorge. There are daily tours of the Gorge and we encourage you to participate in the afternoon cruise. You will not forget it.

Day Nine - Katherine to Kakadu National Park 229 mi / 369 km
Today we travel further north to Kakadu National Park, an amazing place with scenery, wildlife and aboriginal artwork that you will find nowhere else.
We should arrive in time for you to take in some of the sights of this National Park. Take a Yellow Water cruise to see bird life and crocodiles, visit one of the many water holes to watch for crocs or travel to Nourlangie Rock to see the ancient aboriginal art work, but don't forget to visit Ubirr to see where Crocodile Dundee looked out across the wilderness to witness one of the best places in the world to see the sun setting.

Day Ten - Kakadu National Park to Darwin 225 mi / 362 km
We are now on our home stretch to Darwin however we have one more stop before we reach our final destination of Darwin, the famous Litchfield National Park.
Litchfield is only two hours from Darwin, but we cannot continue the trip without stopping to visit one of the scenic pools and waterfalls that are crocodile free where we can enjoy an early afternoon swim before heading off to Darwin.
Tonight we enjoy a last meal together at the Water Precinct in Darwin.

Day Eleven - Darwin 0 km
Fly away today or ask about extending your room or bike hire. Thank you for riding with us!

What's Included
Hotel Accommodation – 9 nights at 3 to 4.5 star rated motels

Welcome and Farewell Dinners

Late model Motorcycle Rental with unlimited Kilometre

Helmets for Driver and Passenger

Toll charges (on route)

Route specifically created for the best riding

Tour Leader

Support Vehicle equipped with spare bike and room for additional luggage

Hotel Parking fees

Park Entry Fees (Uluru and Kakadu)

One Way Bike Return fee
Comprehensive Motorcycle Insurance
What's Not Included
Airfares
Food and snacks
Tips
Souvenirs
Meals other than breakfast and welcome and Farewell Dinners
Beverages
Transport to/from airport
Optional
Insurance Excess Reduction