Red Centre - Guided Motorcycle Tour (MEL)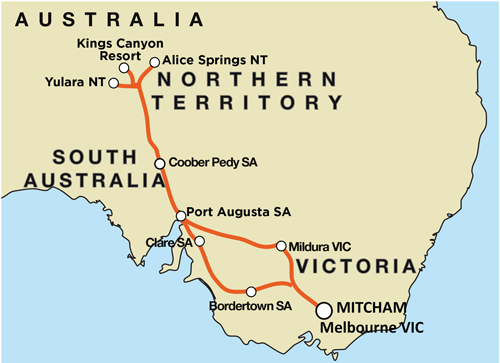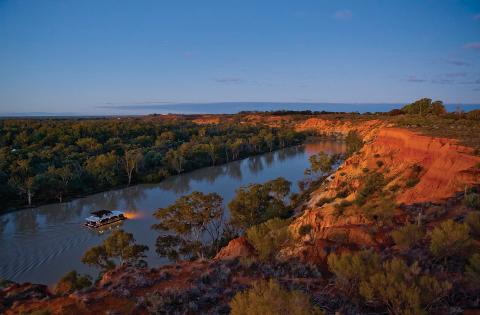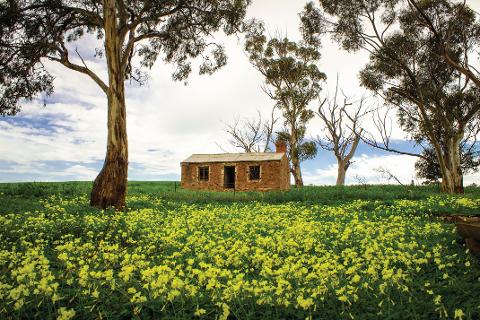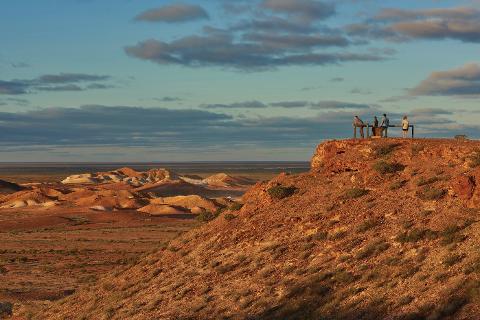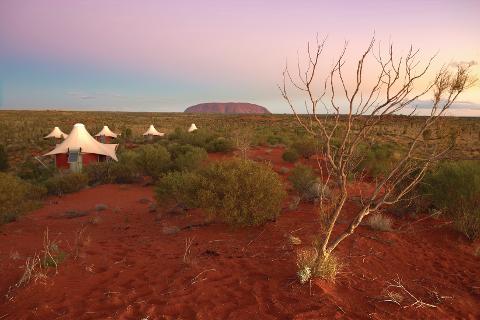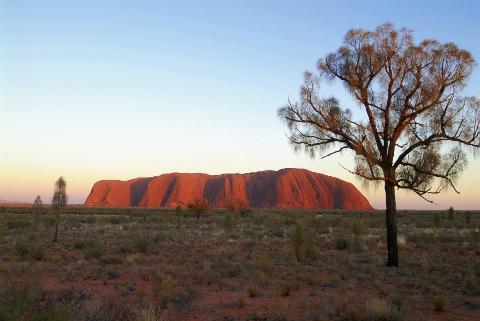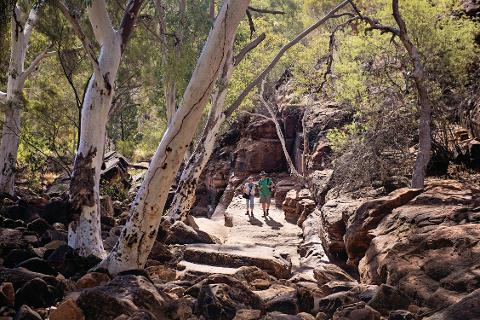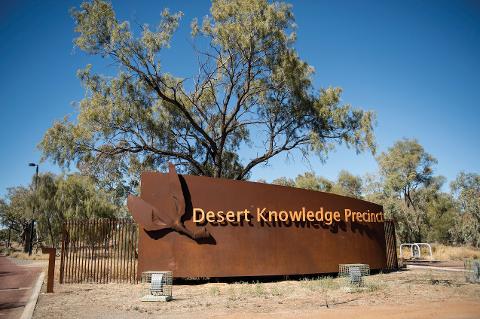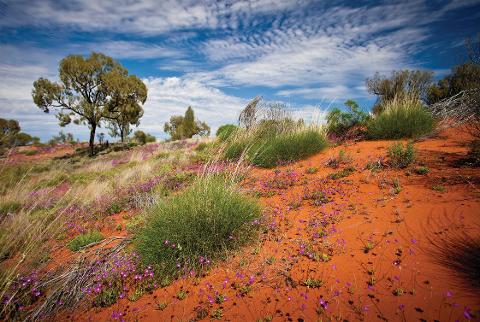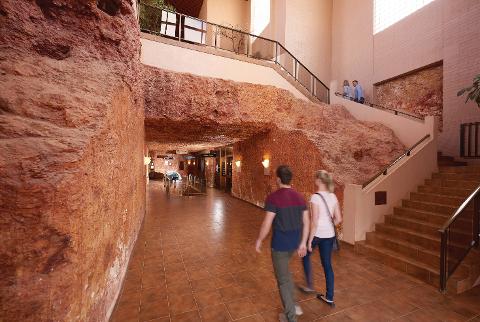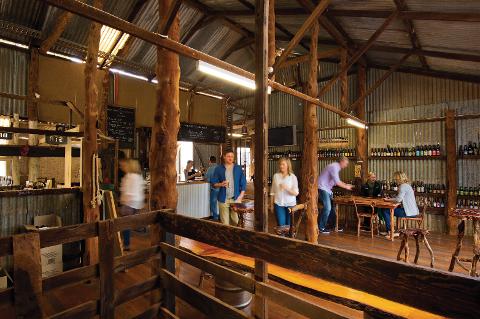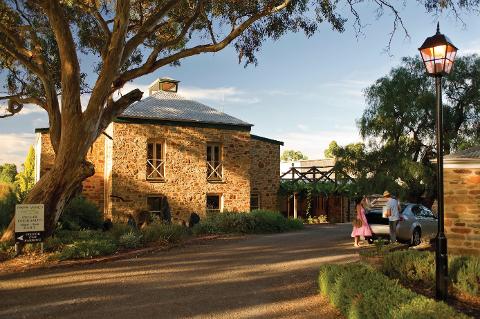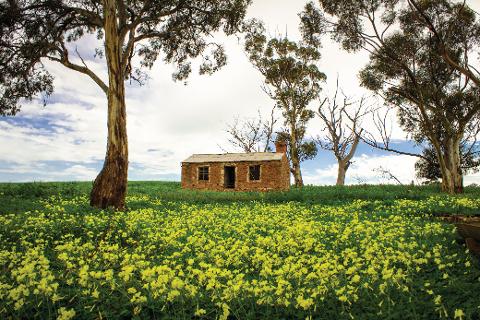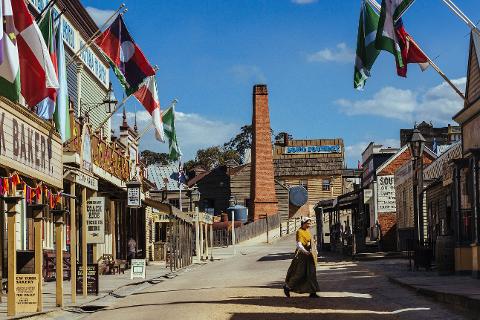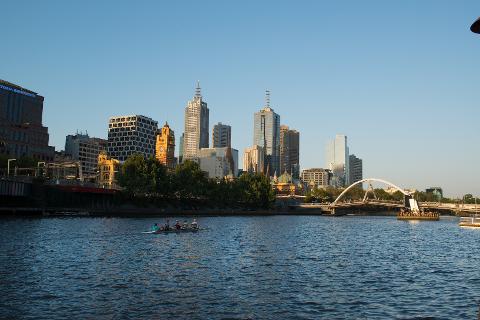 Duration: 15 Days
Location: Mitcham, VIC
This is a serious motorcycling adventure. Join us on this trip through Northwest Victoria, South Australia and to the centre of Australia in the Northern Territory. Ride magnificent roads and visit icons of the Australian Outback, Uluru, Kings Canyon and Alice Springs. On the way "up" we will travel through the north west Murray region and on the way home we will head south and travel back to Melbourne via the Great Ocean Road, arguably the best motorcycling road in Australia.
15 Days / 14 Nights
Distance: 3469 Miles / 5595 Kilometers
Seasons: Spring, Summer, Fall
Temp: 69° - 90° F / 21° - 32° C
2 People/1 Bike/1 Room - $6,417 P/P
2 People/2 Bike/1 Room - $8,929 P/P
1 Person/1 Bike/1 Room - $12,515 P/P
Departure Dates:
18 May 2018


DAY ONE: Melbourne Arrival 0 Mi / 0 Km
You arrive at Melbourne International Airport and transfer to your hotel. Melbourne has been voted as the world's most liveable city. There are fabulous parks, quirky laneways, restaurants and cafes and innumerable bars and nightclubs. In addition, Melbourne is one of the sporting capitals of the world. Contact us to find out what events are scheduled before you arrive in town. Tonight you will enjoy a Welcome Dinner with your fellow riders before heading off in the morning.
DAY TWO: Mitcham to Mildura 375.0 mi / 605.0 km
This morning you pick up your bike at EagleRider Melbourne and begin your journey heading north into the sun. We are headed to Mildura on the Murray River to a meeting with a Paddle steamer. We head out of Melbourne the back way taking in the views of Kangaroo Ground before picking up the old Northern Highway passing through country towns such as Kilmore, Heathcote, Echuca, Swan Hill and eventually Mildura.
DAY THREE: Mildura to Port Augusta 342 mi / 552 km
Today we depart Mildura for Port Augusta in South Australia. On the way to Port Augusta we will travel country roads and visit the historic settlement of Burra before skirting around the famous Barossa Wine area. We will stop briefly at Burra whose rich heritage has been carefully preserved by the community, resulting in the town being declared a State Heritage Area in 1993. When we have arrived at Port Augusta we will be at the commencement point of the Australian Outback.
DAY FOUR: Port Augusta to Coober Pedy 334 Mi / 539 Km
We leave Port Augusta and ride to the old opal mining town of Coober Pedy. Once the largest opal field in the world it still provides over 80% world's quality opals. Today much of the town is located underground to escape the hot summer and cold winter.
DAY FIVE: Coober Pedy to Yulara 469 Mi / 756 Km
From Coober Pedy we are heading into the outback town of Yulara that was specifically built to cater for tourists coming to visit Uluru. Uluru (formerly known as Ayers Rock) is the most famous tourist destination in Australia and is the largest monolith in the world. This is a day where the ride is about the destination rather than the journey to get there. Uluru features stunning Aboriginal rock - art sites that can be viewed on walks and tours around the base.
DAY SIX: Yulara 0 Mi / 0 Km
Today is a rest day and can be spent undertaking the walks or tours around Uluru itself. There are great photo opportunities at sun up and sun set.
DAY SEVEN: Yulara to Kings Canyon 198 Mi / 319 Km
Now that we have rested and experienced the beauty of Uluru we are heading to Kings Canyon within Watarrka Park. Take the walking track for all or part of the 6 kilometre trail to see the magnificent sandstone walls forming canyons and walk ways throughout the area. This is true Australian Outback.
DAY EIGHT: Kings Canyon to Alice Springs 298 Mi / 481 Km
Toady we leave Kings Canyon for Alice Springs. "Alice" as it is called by the locals is located on the Todd River in the centre of Australia but we will be lucky to see any water. However just north of the city is a permanent water hole which feeds the township. Attractions at Alice Springs include the Cultural Precinct, The Alice Springs Desert Park, the School of the Air and of course Lassiters Casino.
DAY NINE: Alice Springs 0 Mi / 0 Km
Today is a free day where you can take your time and visit any of the many attractions at Alice Springs. Attractions include the Old Telegraph Station which show us how the early settlers lived here. Alternatively, for those who are keen to ride, we can head out to the McDonnell Ranges to visit some of the many gorges and waterholes dotted through this unique Australian landscape.
DAY TEN: Alice Springs to Coober Pedy 426 Mi / 687 Km
Today we start the journey back south heading for another night at Coober Pedy. There is only one road south, so this is the one we will take even though we have ridden it before. We will stop at some of the unique small towns to take in the experience of the remoteness of the Australian outback.
DAY ELEVEN: Coober Pedy to Port Augusta 334 Mi / 539 Km
After another night in Coober Pedy we will continue our journey south heading fop Port Augusta often referred to as the 'Crossroads of Australia'. Visit the Wadlata Outback Centre' which explains the Flinders Ranges area from evolution over fifteen million years ago' through to the present day via 3D exhibits' sound' pictures and video.
DAY TWELVE: Port Augusta to Clare 118 Mi / 190 Km
From Port Augusta we will continue our journey south but this time we will be heading for the picturesque Clare Valley where we will stay the night at Clare. A charming and historic town' Clare lies at the northern end of the beautiful Clare Valley' renowned as one of South Australia's premium wine-producing areas. Appealing galleries' restaurants and museums housed in colonial buildings can be found scattered throughout Clare and the Clare Valley. Visit the beautiful Wolta Wolta Homestead' or perhaps the National Trust Museum' located in the old police station. At Mintaro' the stately Georgian mansion Martindale Hall is recognisable as the school in the film Picnic at Hanging Rock.
DAY THIRTEEN: Clare to Bordertown 261 Mi / 421 Km
Continuing south today we are heading to Bordertown on the border of South Australia and Victoria. Our route will take us through both the Clare and Barossa Valleys. These valleys are world famous for their wine production but they also offer spectacular motorcycling roads.
DAY FOURTEEN: Bordertown to Ballarat 227 Mi / 366 Km
This is our second day out from the end of our journey. Today we head to Ballarat and the Sovereign Hill Tourism Village where we will spend the afternoon at the historic village and stay the night.
DAY FIFTEEN: Ballarat to Mitcham 87 Mi / 140 Km
After a late breakfast and a final look around Sovereign Hill we leave and head back to EagleRider Melbourne located at Mitcham.



What's Included


Hotel Accommodation
Late model Motorcycle Rental
Unlimited Kilometre
Helmets for Driver and Passenger
Transport between hotel and EagleRider (Some restrictions apply)
Toll charges (on route)
Route specifically created for the best riding
Tour Leader
Support Vehicle equipped with spare bike and room for additional luggage
Hotel Parking fees
Admission to: Sovereign Hill


What's Not Included


Airfare
Fuel/Oil
Food & Snacks
Tips
Souvenirs
Meals
Beverages
Parking fees, park entrance fees
Seasonal surcharges
Rally surcharges
Transport to/from airport
Insurance excess